Wello Customer Portal
Wello offers a sophisticated customer access, that i. a. includes the following functions:
Customer can log in via his contact persons in the system.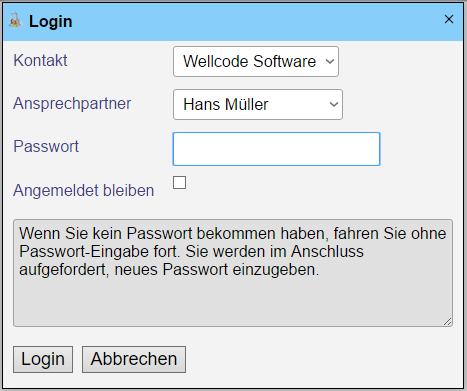 Customer can view his master data and change it himself, i. A. contact persons, construction sites, addresses, communication.
Customer can view his current orders & tours.
Online shop for ordering, inquiries, orders and offers.
Reorder by pressing only a button.
The items displayed for the customer in the online shop can be determined freely.
Sophisticated e-mail notifications, many actions are automatically communicated to the customer via e-mail, such as order receipt, order confirmation, tour start.
Login scenarios for customers and new customers with links to the main page of the company.
Integration in company layout and web presense.