Wello Logistics Module is a 100% web solution to meet the daily challenges of smaller and larger carriers or logistics companies.
Functions – Snapshot
The entire application is mobile-enabled and automatically adapts to the devices that access the page.
Customers, target objects, articles and orders can be combined as desired
Links between driver and vehicles
Link between the vehicles (semitrailer, semi-trailer, trailer), a. E. Which vehicle drags which trailer or semi-trailer.
Absence calendar for drivers
Inspection calendar for vehicles
Visual disposition of orders and tours with the available vehicles and drivers.
Printout or serial print of tours / rides for drivers, eg. B. Pressure of all today's trips.
Advance planning, tours can be planned directly after receipt an order. Tours can be planned using trail tracks and virtual vehicles and drivers, which will later be distributed to the vehicles and drivers.
Drivers can check their current tours online using their mobile phones.
Drivers can update the status of their tour.
Notification function for driver, office and customer via email, driver terminal and phone app.
Tour tracking, customers can directly view and track their tours without having to sign up.
Direct connection to existing merchandise management (such as e:maxx, Microsoft Dynamics Nav (Navision), SAP).
Direct or aggregated inclusion of orders from the ERP to the MRP. Aggregated means the implicit acceptance of all dependent data, such as customer, destination addresses, addresses, contacts, etc.
Automatic import of articles, sorts and customers from the ERP system.
Import and synchronization of drivers / employees directly from any time recording system (such as RAINER SCT) and similar system. Employees are automatically imported into Wello together with pictures. Absences are also imported and are visible directly in the MRP.
Import of drivers and vehicles directly from the tachograph cards (driver & vehicle).
Integrated customer, article and order management. The program can of course be used independently and without external connection of an external merchandise management system.
With the other modules from Wellcode, such as the banking module, you have the perfect solution for your business environment. So via the bank module incoming payments are automatically assigned to their inventory management; a. E. invoices can be marked as paid.
All of the above exchange procedures, e-mail notifications and similar automatic processes happen in the background (Windows service). The synchronization frequency can be specified per setting depending on the task.
Screenshots – pictures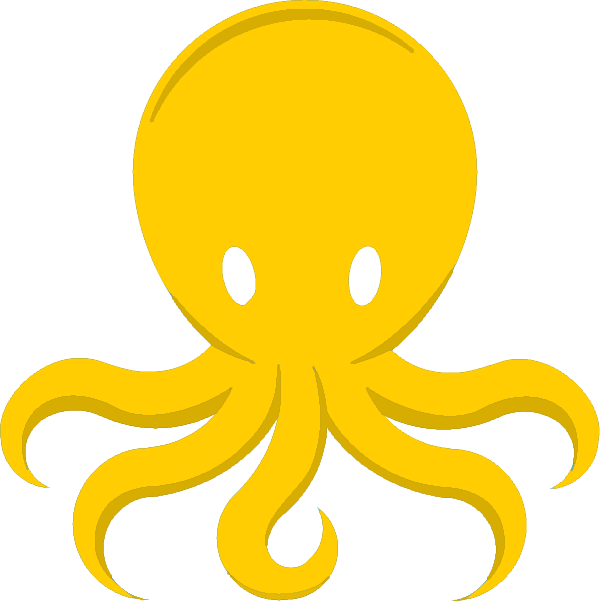 Extract from the menus and functions of the Wellcode Logistics module
In the contact management area, contacts (customers, drivers, vehicles can be found and customized), tours, orders, articles or orders can be searched in an external ERP system (live connection to the Oracle or SQL Server database).

In the MRP area all functions can be called up by the disposition in quick access. Including the visual disposition.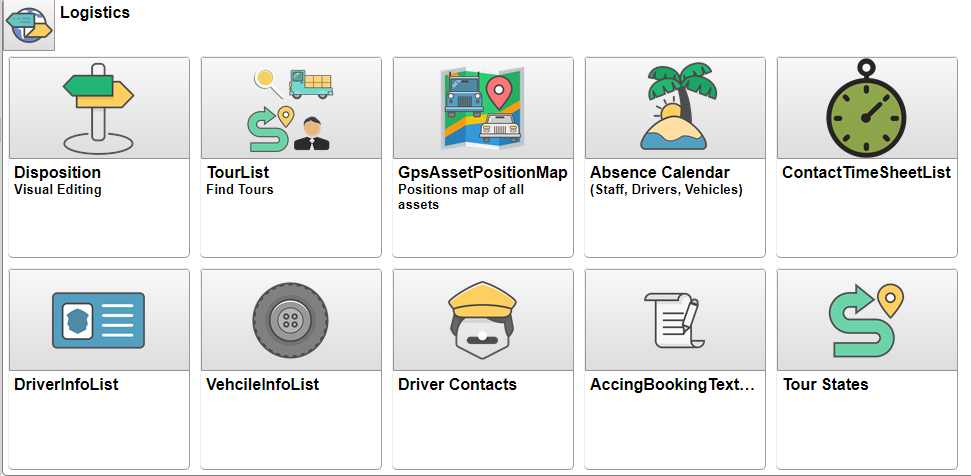 In the area of the forwarding settings, the article master, trip status and import functions can be called up.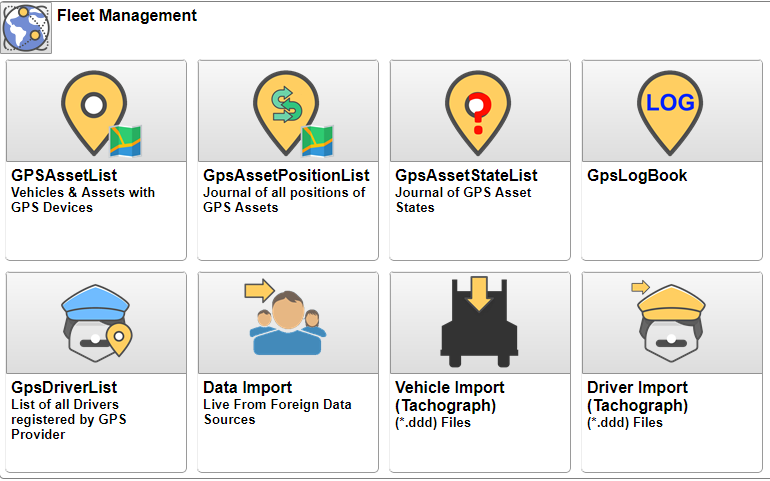 Wellcode Office & Logistics Solutions is multi-language capable and adapts itself automatically when calling up the pages on the premises of the caller.
In addition, language packs can be imported and exported transition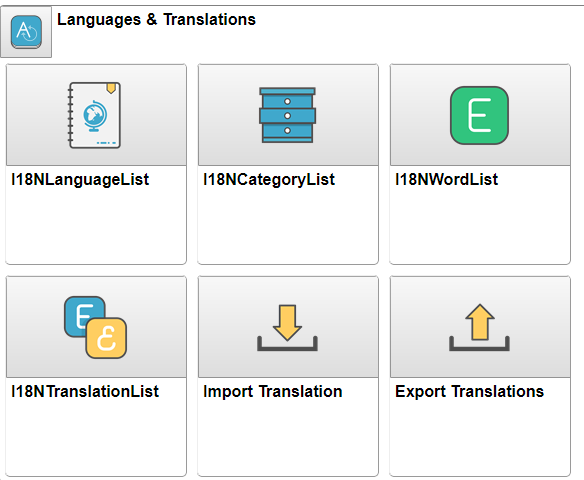 Call of the disposition and overview of the rides. On the right, the available drivers and current orders (directly from the ERP system) are displayed and can be displayed graphically.
The color representation can be adjusted by the user as desired. Overlaps are displayed offset.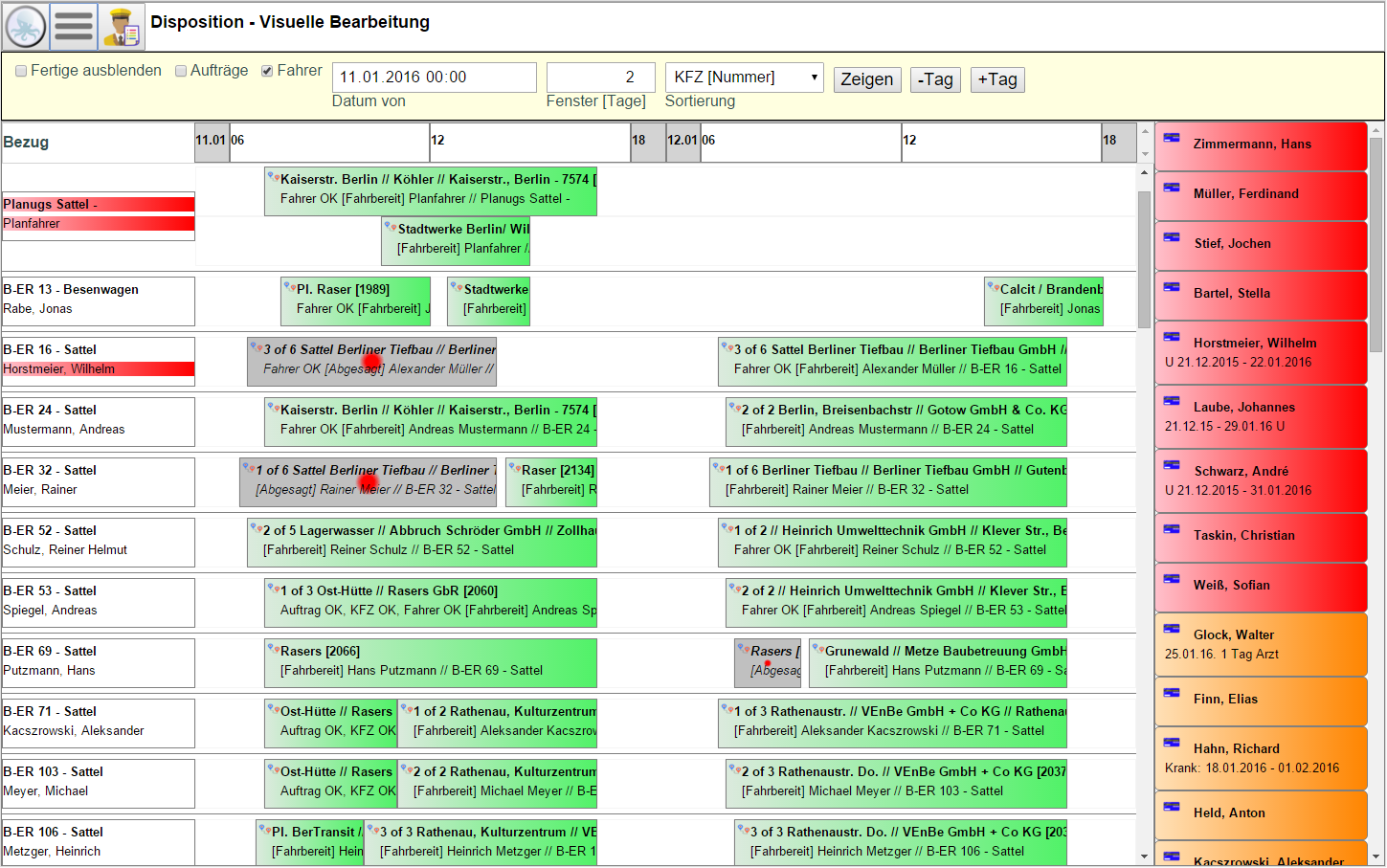 In the driver's view, the driver can view and edit his current rides. The driver can only change / view the fields to which he has access. So z. For example, update the status of the tour or add a comment.

Driver has access only to certain fields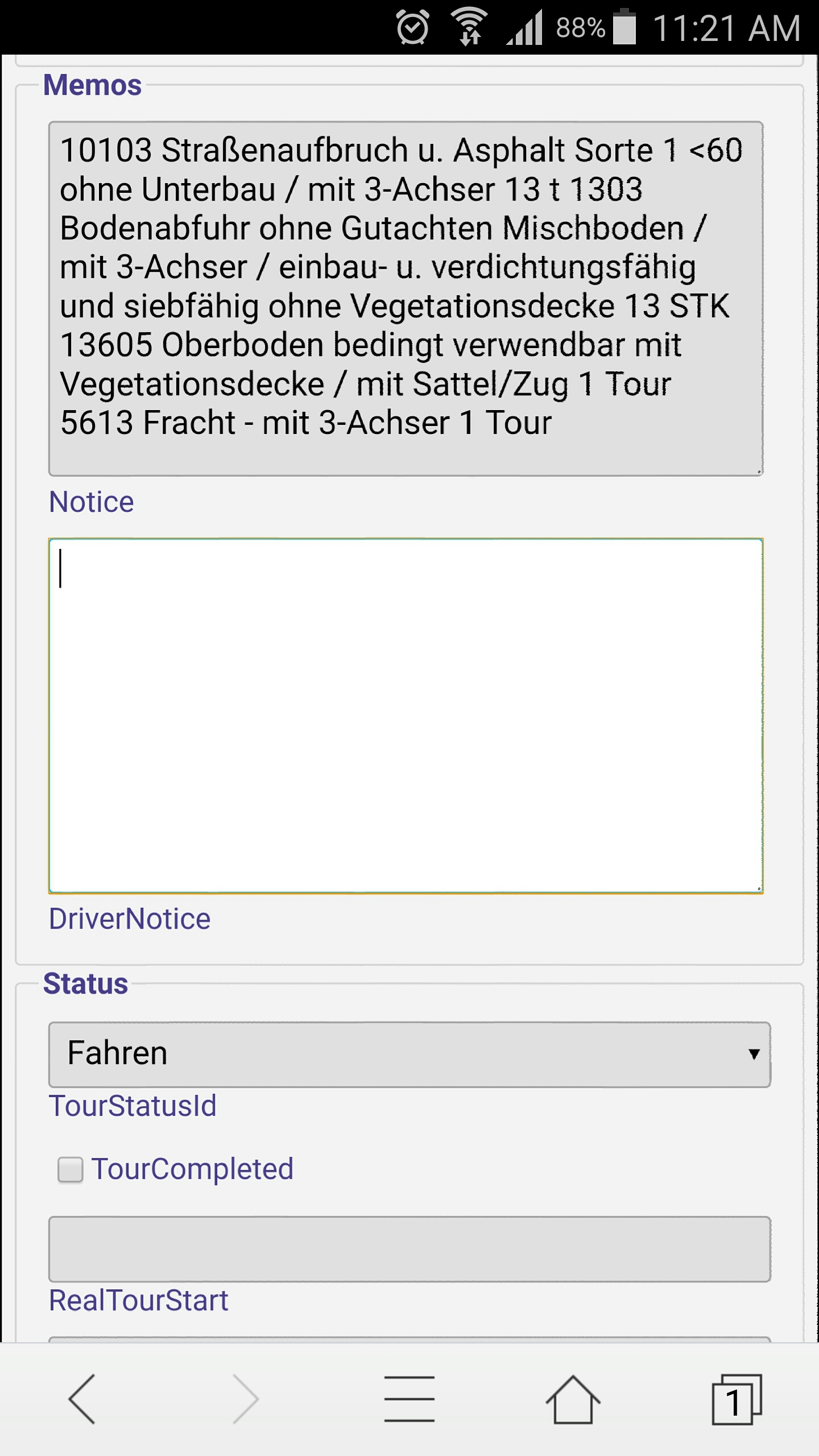 Intelligent presentation of objects, such as In the case of contacts, for example, the necessary data is displayed on the right. Clicking on a communication calls up the app installed in the system. So e. g. passing a phone number directly to the telephone system and can be called without typing them.
Analogously, all other objects are displayed.

Demo
See our demo application on this page.
VIDEO – WELLO Logistics – First Steps
Learn with video, how to
log in,
create new customer,
create new container order,
create new order tour.
VIDEO – Quick Container Order Creation
Learn with video, how to
create a new customer/construction site using google places(@) annd maps(@),
create a new customer,
create quick container orders,
create tours on orders,
tour disposal,
driver execution of a tour.
Contact
For more information contact us at info@wellcode.de
We're looking forward to your contact !